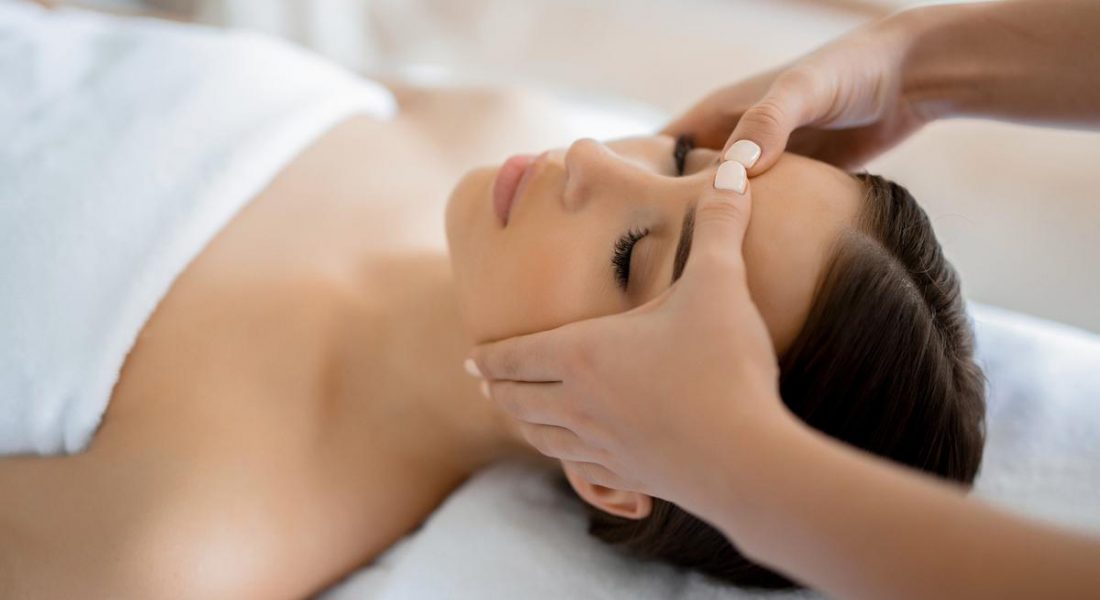 Face Lift Massage
These deeply relaxing facial massages leave your skin looking fresh, healthy, firm and glowing.
The massages have a toning, lifting effect on the muscles and they redefine the contours of your face such as cheekbones and jaw line. Wrinkles are reduced.
Skin looks fresh and glowing as the techniques used allow a better flow of blood and lymph and stimulate energy centres in the face. Eye bags are reduced.
The stimulation of the energy points of the face allows a deep relaxation leaving you feeling calm and centred.
Choose between Ayurvedic Face Lift Massage and Facial Reflexology.
Ayurvedic Face Lift Massage works on the marma points of the face. These are centres of vital energy which balance, nourish and rejuvenate when massaged. This is combined with the use of oils tailored to your individual constitution to enhance the effect.
Facial Reflexology works on the reflex points on the face, enhancing the well-being and balance of your whole body while rejuvenating your face. Facial massage techniques are used to further lift muscles and define the face. Organic oils suitable to your skin type are used with this massage.
Prices:
£45.00 per hour
Six treatments £240
Appointments available weekdays, evenings and weekends.
For more information or to book an appointment call 020 8287 5443
Or email jane.a.stevens@hotmail.co.uk