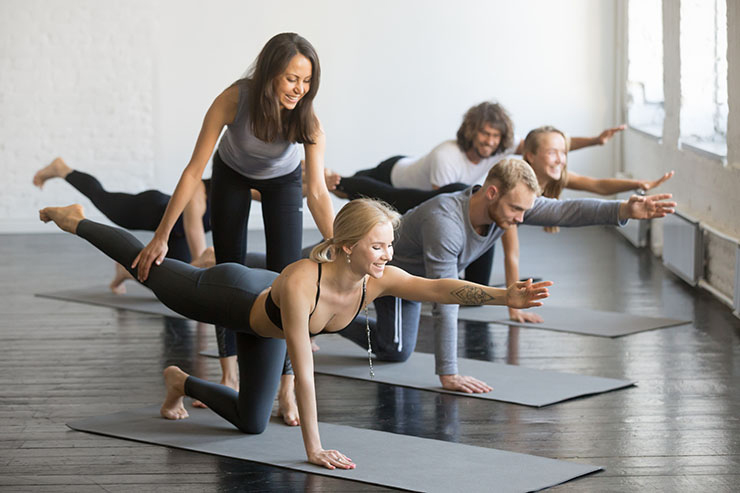 Thursday - 6:45pm - 7:45pm
Pilates
I specialise in helping clients dealing with back, neck or shoulder pain and keep my classes small with a maximum of 12 in a class, so I am able to move around the class and correct you individually to help you make changes quicker and hence be stronger and pain free.
I supply all the equipment so there are no costly outlays before you start.
I vary the classes each week by bringing along different pieces of equipment like foam rollers, wobble boards, balls etc. This not only keeps the classes interesting but you are able to feel movements in a different way so you can improve, strengthen and become pain free quicker.
My classes are paid for in blocks with clients often coming to the same class for months and many even years. This means classes don't always have to start at the beginning with a row of new faces but can progress together. Beginners integrating better as there is usually only one at a time and they quickly settle in.
Your first class is a special price of £5. If you enjoyed your class you then have two options. 1) You can book into a 6 week block (£75) 2) the cheaper option is setting up a standing order of £44 month which pays for 44 classes a year. These systems have been put in place to stop the regular monthly payments disrupting the class and taking up time and so we can get on with the important things like strengthening, improving flexibility and getting things like back pain under control.